Gain Global Experience
with Southwestern University & API
NEW - Fare Finder!
In an effort to reduce financial barriers and increase access, we are offering the Fare Finder™ app right inside of APIConnect to provide access to discounted airfare for academic travel. With Fare Finder, we're making educational travel simpler and more accessible than ever before. 
Financial Aid Resources
You might be surprised to hear that you can use financial aid to study abroad! API does accept all forms of financial aid according to approval from your home university or organization.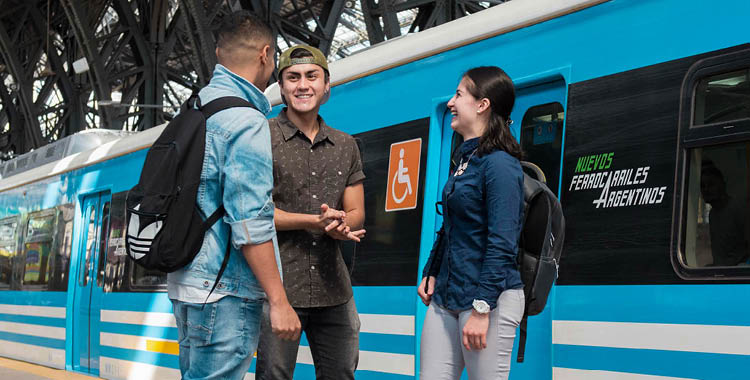 Scholarships
API offers a number of scholarships, and has assembled a list of other potential scholarship options from 3rd party sources to help you prepare to go abroad! Check them out on our scholarships page.
Passport Resources
Don't let a missing passport derail your study abroad plans! International travelers are itching to get back out there so processing time for passport applications and renewals has increased. Apply for or renew your passport as soon as possible to ensure your study abroad plans stay on track!
Diversity, Equity and Inclusion
API believes in the importance of promoting acceptance, dignity, and respect among people of all backgrounds. No matter who you are or where you come from, API will support you during your journey abroad.
Internships Abroad
Get a closer look at an API global internship in Australia! Follow Patrick Kasper and hear from him about his hands-on projects and insights gained while interning in Sydney with TGL, a prominent tech company.
Featured 2024 Programs:
Southwestern Faculty-Led
SU European Cultural Explorations
App Deadline: Nov 10th, 2023
Learn more
Dates: June 1st – June 27th 2024
The European Cultural Explorations program includes 2 credits in the Spring 2024 semester and a 6-credit, 4-week traveling component where students visit multiple European countries. Locations for Summer 2024 include Galway, Ireland; Plitvice Lakes and Dubrovnik, Croatia; Prague, Czech Republic.
SU Granada - Intermediate Spanish
App Deadline: Dec 1st, 2023
Learn More
Dates: May 24th – July 14th 2024
The SU Granada Program is a 7-week, 8-credit program for SU students with a minimum of one semester of college-level Spanish. On this program, students earn credit for Spanish II and III in the historic city of Granada in southern Spain. 
SU Buenos Aires - Advanced Spanish
App Deadline: Dec 1st, 2023
Learn More
Dates: May 25th – July 6th 2024
The SU Buenos Aires Program is a 6-week, 8-credit program for SU students who have completed a minimum of 3 semesters of college-level Spanish. Students advance their Spanish skills in one of the most beautiful cities of Latin America.
Gain a Global Edge with
INTERNSHIPS ABROAD
Get a jump on your professional future through career exploration and skills development. Our internship programs are designed to provide you with training and resources to prepare you for a meaningful and successful career.
Types of Internships
API can locate high-quality, customized internship placements in nearly all fields of study!
API intentionally seeks placements within small or midsized organizations when possible to allow participants to have more hands-on, relevant experience and a broader range of responsibilities with the exception of hands-on, clinical work.
What's included
More details are provided on the respective program pages, but in general, the following features are included:
Customized internship placements
APIConnect platform
Orientation materials and resources
Internship prep and advice
Workplace and culture orientation
Housing
Access to Resident Coordinators/Directors 24/7
Academic credit (optional)
Internship placement oversight
Ignacio L.
Augustana University
This trip has given me the opportunity to slow down, reflect, and do things that I could have never done in the fast-paced life that I was living... If you have the opportunity to see even a little bit more of what is out there, do it!
Hannah A.
University of Massachusetts Dartmouth
Studying abroad was truly one of the most rewarding experiences of my life...API provided a program rich with opportunities...as well as amazing on-site staff!
Lexi A.
API Gap Year Student
I embraced all the experiences of my study abroad semester differently than had I never been abroad before. When I returned, I knew what to do with those experiences. To this day, I cite my gap year as the most transformational year of my life. 
Eden L.
University of Northwestern-St. Paul
Studying abroad has helped me enjoy the moment of life that I am currently existing in. It gave me a moment in time where I could relax and actually take time to feel alive. Studying abroad has sharpened my street-smart skills, where I am more aware of my surroundings and can figure out ways to not make myself stand out like a tourist.
Nancy S.
Texas Lutheran University
[The RDs] were extremely helpful from day one to the very last day of being in the program. You can tell they really care for the students that come into the program & want nothing but the best experience for each one of us. Loved the program!
Isabella H.
University of Michigan
I had always wanted to study abroad but the price to study for one summer through my university at home was not realistic for my family to pay. Once we found API and compared the numbers, it was clear that would be the best option. What resulted was six of the best weeks of my life.
Phoebe H.
Southwestern University
Through studying abroad I was challenged and awakened to the possibilities of life and what I am truly capable of. I truly believe that studying abroad has deeply altered my sense of self, opening me to the world and what I can accomplish.  
Southwestern + API = More Scholarships!
Your university and API have partnered to bring more scholarship opportunities to you!
Get accepted to an API program and become automatically eligible for a scholarship!
It couldn't be easier: just apply for your program––the earlier the better––to be considered.
learn more
Awards will be communicated to you as soon as possible after acceptance into the program, so you will know early on how much funding you will receive.
These awards start at $500 and go up from there, based on the program type, duration, and student need.
Questions? Visit the study abroad office for more details.
Explore additional 3rd party options, here.
GET GOING FOR LESS
Budget-Friendly Programs by Region
Introducing: Fare Finder™!
In an effort to reduce financial barriers and increase access, we are offering the Fare Finder™ app right inside of APIConnect to provide access to discounted airfare for academic travel! You can hold flights ahead of purchasing at no additional cost, and book higher value fares with more favorable terms and conditions. 
What's Inside Fare Finder™?
Lower fares
Hold flights and share itineraries
Secure more favorable terms
24/7 assistance
Broad sort and filter options
Simplify the booking process
What's APIConnect?
APIConnect is a software platform that enables you to apply for your perfect program from your phone, computer, or tablet. It streamlines your application process and helps you easily know what you need to do to go on your life-changing experiential journey.
Login and check out your options!
GET MORE
API prides itself on including as much as possible in our program fees to make sure that you have a full and rewarding experience abroad. Here's a quick list of the most common pieces that API programs include:
Pre-departure advising from program experts
Tuition and transcripts
Housing
Excursions/Daytrips
Medical Insurance
Friendly, local API staff in every destination
See what's included in API programs.
Let's Get You Abroad!
Complete the form to get in touch, and we'll follow up to answer any questions you may have!
If you're ready to apply, click below to begin your application.
For more information on this program, or how to get the process started at your school, click the button below or visit the Office of Intercultural Learning at 1001 East University Ave.
Why API
API offers best-in-class programming, with student well-being a high priority.
Our mission is to create better global citizens through international experiential learning. API programs are developed to be transformative, career-boosting experiences that include:
Community involvement through optional volunteer programs with API Gives Back

Cultural awareness through relevant coursework and time spent in multicultural student groups

High-touch student support throughout the program 
About API
Academic Programs International (API) was founded in 1997 and is dedicated to providing high-quality, affordable experiential learning programs. Their extensive pre-departure preparation, coupled with strong support services on-site, facilitates academic, cultural and linguistic learning. Within the supportive environment of the API programs, API participants are encouraged to explore their host communities and become increasingly independent and confident in their own abilities. They strive to make international educational experiences accessible to as many participants as possible, and, as such, works to provide multiple program components at a low program cost.
Diversity, Equity, & Inclusion
API is committed to providing enriching international experiences to its participants. We believe in the importance of promoting acceptance, dignity, and respect among people of all backgrounds. No matter who you are or where you come from, API will support you during your journey abroad.